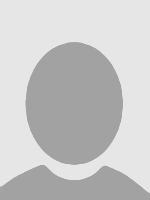 Education and Career
11/18 - now: Postdoctoral Research Associate, DAMTP, University of Cambridge

08/15 - 07/18: PhD Student, The Chinese University of Hong Kong
Research
I am a Research Associate at the Department of Applied Mathematics and Theoretical Physics, University of Cambridge. My research interests are machine learning, inverse problems, image processing and numerical linear algebra
Selected Publications
R. Ke and C.B. Schönlieb. Unsupervised image restoration using partially linear denoisers. IEEE Trans. Pattern Anal. Mach. Intell., 2021. DOI: 10.1109/TPAMI.2021.3070382
R. Ke, A. Bugeau, N. Papadakis, M. Kirkland, P. Schuetz, and C.B. Schönlieb. Multitask deep learning for image segmentation using recursive approximation tasks. IEEE Trans. Image Process., 30:3555–3567, 2021.
R. Ke, R. Wagner, R. Ramlau, and R. Chan. Reconstruction of the high resolution phase in a closed loop adaptive optics system. SIAM J. Imaging Sci., 13(2):775–806, 2020.
R. Ke, M. Ng, and T. Wei. Efficient preconditioning for time fractional diffusion inverse source problems. SIAM J. Matrix Anal. Appl., 41(4):1857–1888, 2020.
J. Pan, R. Ke, M. Ng, and H. Sun. Preconditioning techniques for diagonal-times-Toeplitz matrices in fractional diffusion equations. SIAM J. Sci. Comput., 36(6): A2698–A2719, 2014.