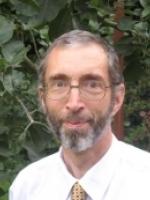 Career
2011 - present: Visitor, DAMTP, University of Cambridge
2009 - 2011: Research Associate, DAMTP
1986 - 2009: Research Scientist, then Scientific Advisor, Schlumberger Cambridge Research
1983 - 1986: Ingénieur, Etudes et fabrication Dowell Schlumberger, St Etienne, France
1979 - 1982: Scientist, Unilever Research Port Sunlight
Qualifications
BA Maths, Cambridge (1975)
Part III Maths, (1976)
PhD "The primary electroviscous effect", University of Cambridge (1975)

Supervisor: Professor E.J. Hinch
Interests
My career has involved the application of mathematics to industrial problems concerning either fluid dynamics and/or chemical engineering, and in particular:
electrohydrodynamics
low Reynolds number hydrodynamics
complex fluids
electrical double layers, streaming potential
flow in porous media
multiphase flow
Publications
As shown in Google scholar.
My ORCID record can be found at
orcid.org/0000-0002-3231-2688
Screened Coulomb interactions with non-uniform surface charge
– Proceedings of the Royal Society A
Non-Newtonian Stress in an Electrolyte
– The journal of physical chemistry. B
Streaming potential generated by two-phase flow in a polygonal capillary.
– Journal of colloid and interface science