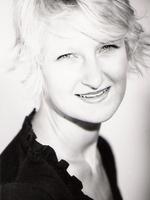 Professor Schönlieb is Professor of Applied Mathematics at DAMTP and head of the Cambridge Image Analysis group (CIA). Moreover, she is the Director of the Cantab Capital Institute for the Mathematics of Information (CCIMI) and Director of the EPSRC Centre for Mathematical and Statistical Analysis of Multimodal Clinical Imaging (CMIH), a Fellow of Jesus College, Cambridge and co-Chair of the Cambridge Centre for Data Driven Discovery (C2D3). Currently I am also chairing the SIAM activity group on Imaging Sciences and the Applied Mathematics Committee of the European Mathematical Society (EMS).
Career
Positions:
since October 2018: Professor at DAMTP, University of Cambridge, UK.
October 2015 to September 2018: Reader at DAMTP, University of Cambridge, UK.
since October 2011: Fellow of Jesus College, Cambridge, UK.

September 2010 to September 2015: Lecturer at DAMTP, University of Cambridge, UK.

September 2009 to September 2010: Postdoc at NAM (Institute of Numerical and Applied Mathematics), Georg-August University Goettingen, Germany.

October 2008 to September 2009: Research Assistant at DAMTP, University of Cambridge.

October 2005 to October 2008: Research Assistant at the Faculty of Mathematics, University of Vienna, Austria.

September 2002 to June 2004: Research Assistant at the Department of Mathematics, University of Salzburg, Austria.
Education:
July 18, 2009: Admission to the degree Doctor of Philosophy, University of Cambridge (UK)

January 30, 2004: Master's degree in Mathematics with Honors, University of Salzburg (Austria)
Honors and Awards:
2020: Wolfson Fellowship, Royal Society UK.
2019: Calderón Prize, Inverse Problems International Association.
2017: Philip Leverhulme Prize.
2016: Whitehead Prize, London Mathematical Society.
2013: EPSRC Science Photo Award, 1st Prize in the Category People.

2008: Mary Bradburn Award from the BFWG.

2004: Scholarship from the University of Salzburg (Austria) for exceptional achievements as a student

2002: Hans-Stegbuchner-Award from the Department of Mathematics, University of Salzburg (Austria).
Research
Professor Schönlieb's research interests focus on variational methods, partial differential equations and machine learning for image analysis, image processing and inverse imaging problems. She has active interdisciplinary collaborations with clinicians, biologists and physicists on biomedical imaging topics, chemical engineers and plant scientists on image sensing, as well as collaborations with artists and art conservators on digital art restoration.. More details the website of her research group, Cambridge Image Analysis (CIA).
Data harmonisation for information fusion in digital healthcare: A state-of-the-art systematic review, meta-analysis and future research directions
Efficient Global Optimization of Non-Differentiable, Symmetric Objectives for Multi Camera Placement
AI-Based Reconstruction for Fast MRI—A Systematic Review and Meta-Analysis
– Proceedings of the IEEE
GraphXCOVID: Explainable deep graph diffusion pseudo-Labelling for identifying COVID-19 on chest X-rays.
TFPnP: Tuning-free Plug-and-Play Proximal Algorithms with Applications to Inverse Imaging Problems
– Journal of Machine Learning Research
Semi-Supervised Superpixel-Based Multi-Feature Graph Learning for Hyperspectral Image Data
– IEEE Transactions on Geoscience and Remote Sensing
Estimation of the zero-pressure computational start shape of atherosclerotic plaques: Improving the backward displacement method with deformation gradient tensor.
Unified Focal loss: Generalising Dice and cross entropy-based losses to handle class imbalanced medical image segmentation
– Computerized Medical Imaging and Graphics
A Three-Stage Self-Training Framework for Semi-Supervised Semantic Segmentation.
– IEEE transactions on image processing : a publication of the IEEE Signal Processing Society
On Biased Stochastic Gradient Estimation
– Journal of Machine Learning Research