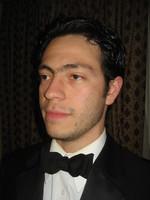 Research
Member of the Centre for Quantum Information and Foundations in the Department of Applied Mathematics and Theoretical Physics. Current research interests are Quantum Information, Quantum Cryptography, and Quantum Foundations.
Publications
My publications and preprints can be found on the arXiv or below.
Granted Patent
D. Pitalúa-García, "Method and system for spacetime-constrained oblivious transfer," US 10715319B2 (July, 2020).