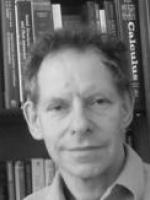 Career
2019-2021: Senior Research Associate, DAMTP, University of Cambridge
2011-present: CATAM Assistant Director, DAMTP, University of Cambridge
2006-2011: Director of Studies in Applied Mathematics, Emmanuel College, University of Cambridge
2009-2011: Director of Studies in Mathematics, Hughes Hall, University of Cambridge
1997-2007: Assistant Director of Research, DAMTP, University of Cambridge
1996-2002: Fellow and Director of Studies in Mathematics, Robinson College, University of Cambridge
1994-1997: Senior Research Associate, DAMTP, University of Cambridge
1993-1997: Smith Insitute Research Fellow, DAMTP, University of Cambridge
Research
I am a member of the Department of Applied Mathematics and Theoretical Physics Waves research group. Current research interests include acoustic and electromagnetic wave scattering, in random media and from rough surfaces; and inverse problems in wave scattering and in coastal morphology.
Random scattering by rough surfaces with spatially varying impedance
– Progress In Electromagnetics Research M
Random Scattering by Rough Surfaces with Spatially Varying Impedance
– PROGRESS IN ELECTROMAGNETICS RESEARCH M
Rough surface reconstruction from phaseless single frequency data at grazing angles
Recovery of rough surface in ducting medium from grazing angle scattered wave
– Journal of Applied Physics
Rough surface reconstruction at grazing angles by an iterated marching method.
– Journal of the Optical Society of America. A, Optics, image science, and vision
Efficient boundary integral solution for acoustic wave scattering by irregular surfaces
– Engineering Analysis with Boundary Elements
Efficient boundary integral solution for acoustic wave scattering by irregular surfaces
– Engineering Analysis with Boundary Elements
Rough Surface Scattering via Two-Way Parabolic Integral Equation
– Progress In Electromagnetics Research M
Statistical moments for rough surface scatter from two-way parabolic integral equation at low grazing angles
– Journal of Modern Optics
Beach memory and ensemble prediction of shoreline evolution near a groyne