Alan Burgess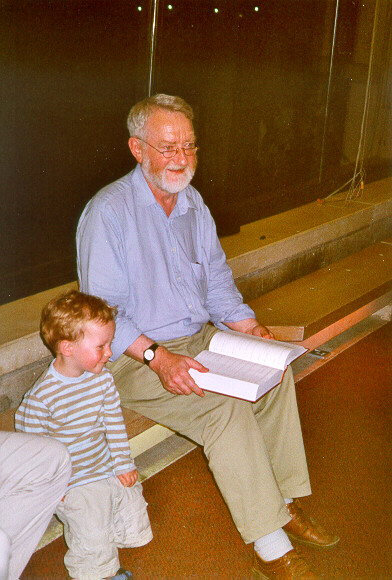 Alan Burgess during his retirement celebrations, held in Cambridge, July 2001, with his grandson and the book he received as a present.
It is with great sadness that I inform you of the sudden death of Alan Burgess. He died unexpectedly, in his sleep, at home, on the 27th of July 2011 having spent Boxing Day with his family.
Alan Burgess was a superb physicist and an excellent teacher. He carried out some fundamental calculations on di-electronic recombination while a post-doc at UCL, in Prof Mike Seaton's group. These calculations related directly to our knowledge and understanding of the high temperature of the solar corona. He was well known by many in the solar physics community, particularly during the 1980's when we had the 'QUACS' meetings. The Burgess and Tully assessment method has been fundamental to the data storage in CHIANTI.
Until his retirement, Alan was head of the Atomic and Astro-physics group at DAMTP, University of Cambridge. He was an inspiration and mentor to many research students, who are now leaders in their research fields. He was also held in great affection and respect by those colleagues who knew him and worked with him.
Our thoughts are with his family at this time of deep sadness.
Helen Mason


More pictures of the July 2001 workshop in honour of Alan.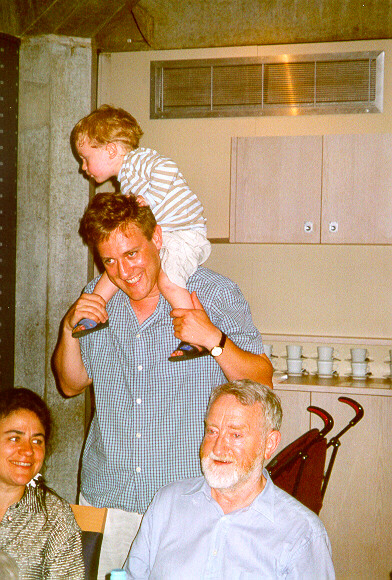 Alan and his family
Mike Seaton with Alan Burgess at DAMTP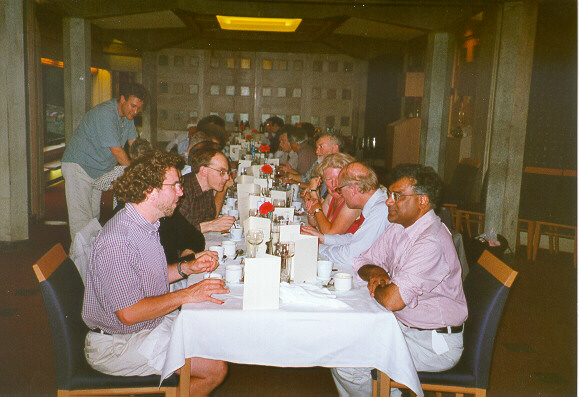 The Dinner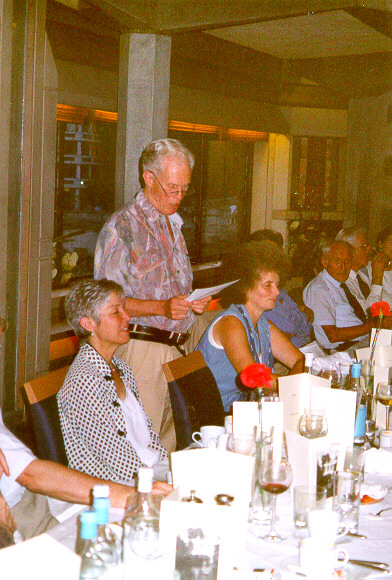 From the left: Marita Chidichimo, a former Ph Student of Alan, no longer with us; John Tully, a good friend and colleague of Alan; Helen Mason.
Pictures during Helen Mason workshop
Carole Jordan, Hugh Summers, Alan Burgess and Nigel Badnell
Alan Burgess, Nigel Badnell and Alan Gabriel
Hugh Summers, Alan Burgess, Nigel Badnell and Giulio Del Zanna
©DAMTP, Centre of Mathematical Sciences, Wilberforce Road, Cambridge CB3 0WA
Page last updated: 6 Jan 2012 by Giulio Del Zanna