Important dates
Abstract submission:
CLOSED
Request for financial support:
CLOSED
Registration:
CLOSED
Workshop:
21-23 July 2015
-->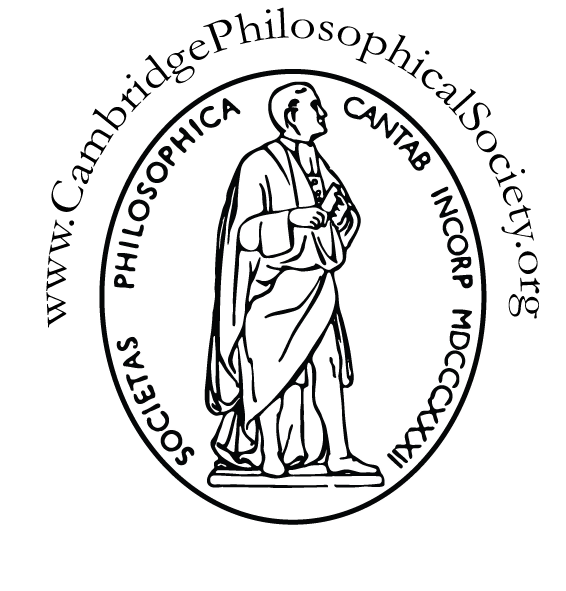 Welcome to Coronal Loops VII. Follow us on Facebook and Twitter (@coronal_loops7)! WE look forward to your tweets using #Loops7.
Photo of the conference members
Objectives
The conference will review past and recent achievements, as well as future challenges, in the field of solar coronal loop physics.
Location
Funding
We are grateful to ESA, the National Science Foundation (USA), and the Cambridge Philosophical Society (UK) for their financial support towards students and early post-docs. The NSF funding is generally given to US-based researchers and then to scientists from countries that are recognized by the NSF as being underfunded in STEM-related fields. The NSF funding will be managed through Rice University.
Contact
For any special requests please email: loopworkshop(at)damtp.cam.ac.uk

The conference facebook page, called Coronal Loops Workshop VII, will be updated with lots of relevant information throughout the week of the meeting. We also have a conference twitter account, @coronal_loops7, and we'll be using the hastag #Loops7 throughout the conference.
Notice
Please note that due to the short time left until the meeting, if you have registered for the conference, meals &/or college accomodation, you will be liable for these expenses.
Conference poster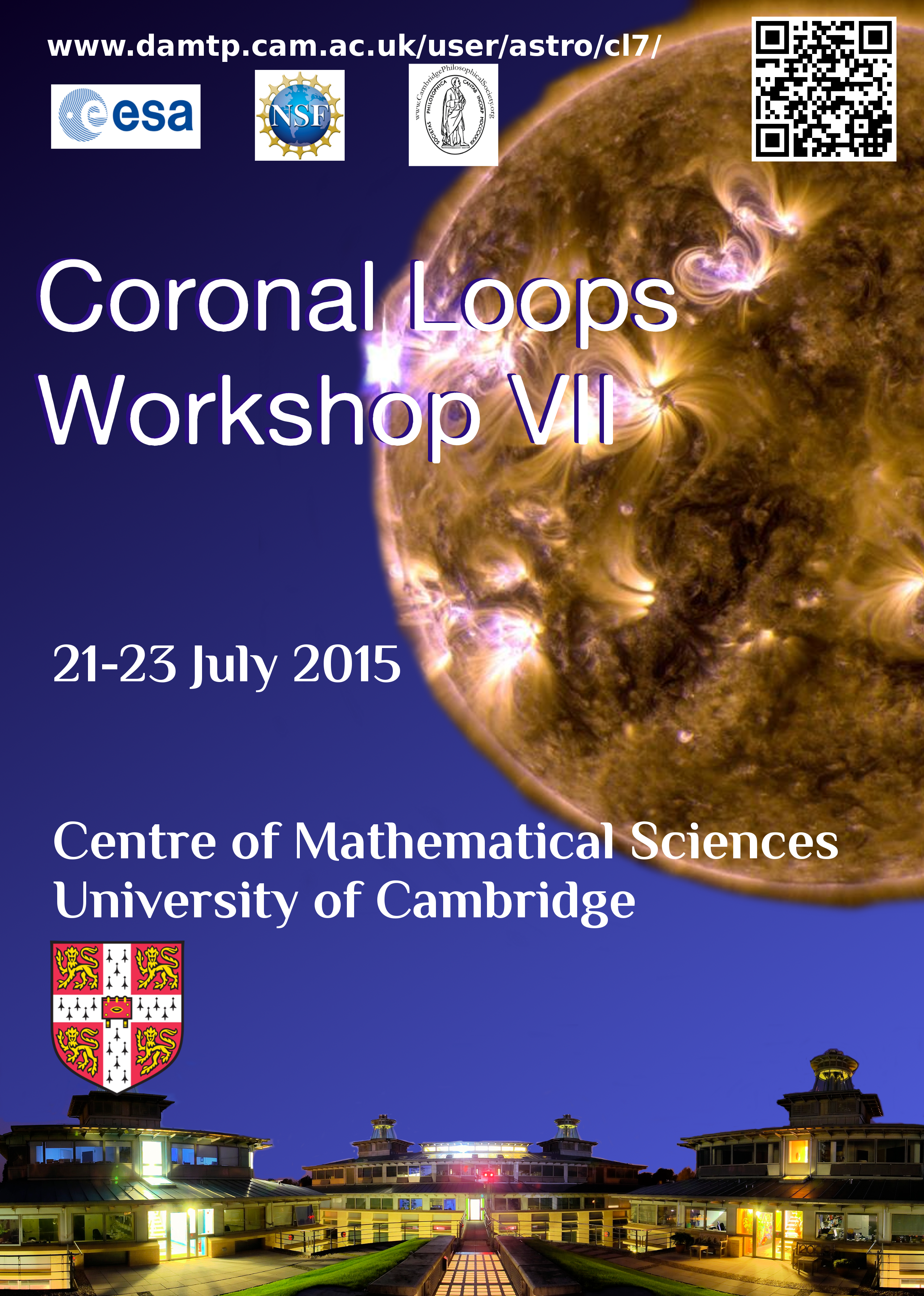 Scientific Organising Committee
Helen Mason (chair)
Caroline Alexander
Inigo Arregui
Stephen Bradshaw
David Brooks
Leon Golub
Viggo Hansteen
Susanna Parenti
Local Organising Committee
Giulio Del Zanna (Chair)
Helen Mason
Andrew Hillier
Vanessa Polito
Stephen Bradshaw
Jaroslav Dudik
Durgesh Tripathi
Virginia Mullins (Administrative Assistant)