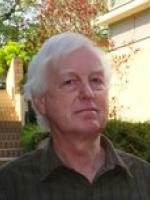 Career
Professor in Theoretical and Mathematical Physics , University of Cambridge
Research
Professor Ron Horgan is a member of the Theoretical High Energy Particle Physics Group research group.
Research interests are Quantum and Statistical Field Theory, Lattice Field Theory, Statistical Mechanics, Diffusion and Transport Processes.
Teaching
Selected Publications
Surname, Paper Title, Journal, Year
Radiative improvement of spin and darwin terms in the NRQCD action
Calculation of the One W Loop $H \to γγ$ Decay Amplitude with a Lattice Regulator
A lattice calculation of B → K(*) form factors
– Proceedings of the 6th International Workshop on the CKM Unitarity Triangle, CKM 2010
LANGEVIN METHODS FOR SU(N) CHIRAL MODELS IN 2 DIMENSIONS
– International Journal of Modern Physics C
Radiative improvement of the lattice nonrelativistic QCD action using the background field method and application to the hyperfine splitting of quarkonium states
– Physical Review Letters
Renormalization of heavy-light currents in moving nonrelativistic QCD
Studies of B and BS meson leptonic decays with NRQCD bottom and HiSq light/strange quarks
Radiative improvement of the lattice NRQCD action with applications to bottomonium hyperfine structure
Nonmonotoic fluctuation-induced interactions between dielectric slabs carrying charge disorder.
– Journal of Chemical Physics
Effects of dielectric disorder on van der Waals interactions in slab geometries.
– Phys Rev E Stat Nonlin Soft Matter Phys