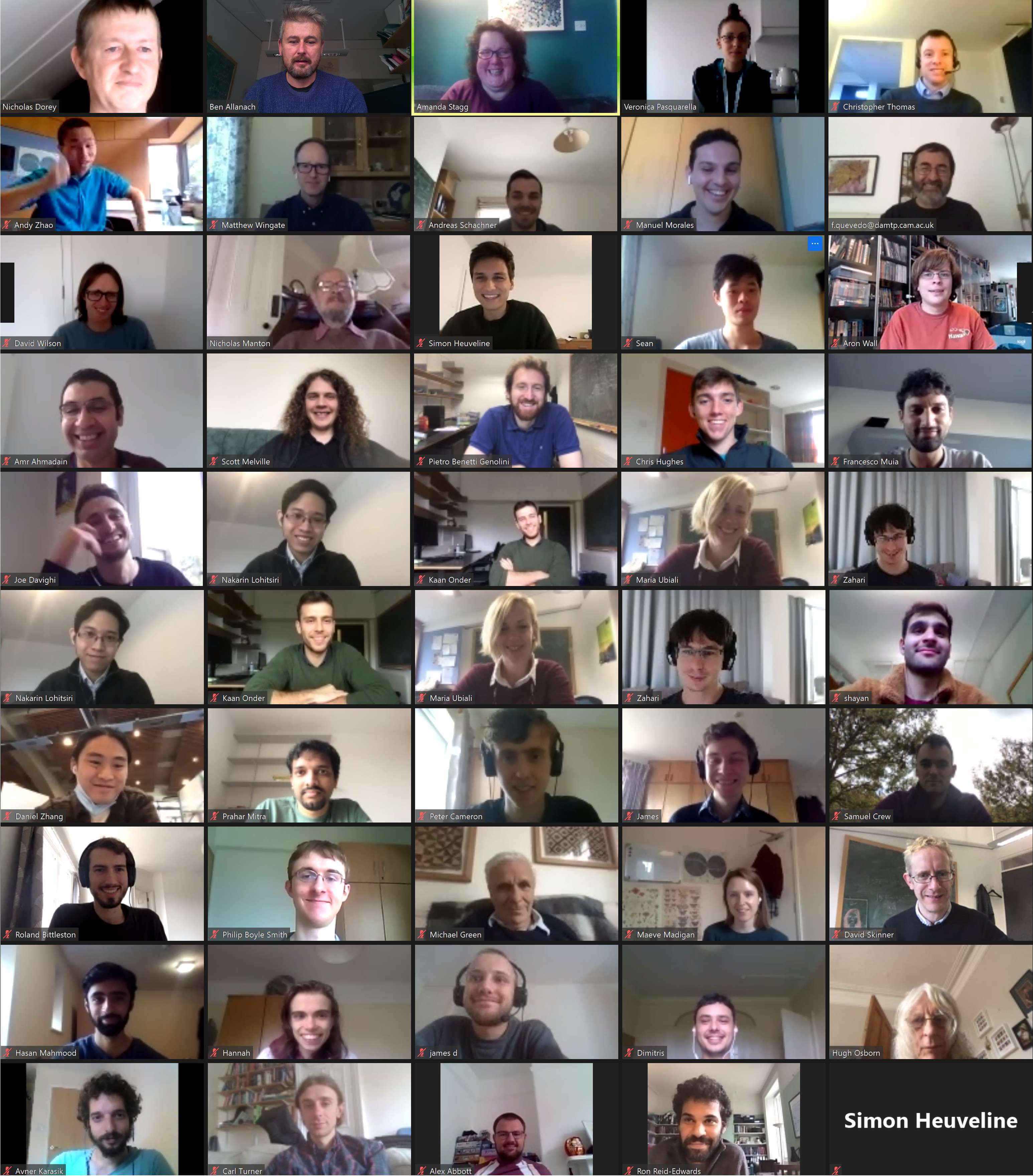 The Cambridge HEP theory group is a large research group, primarily in DAMTP. We have some members in common with the Relativity and Gravitation group and with the Cavendish HEP Theory Group, reflecting strong research links. Prof. Nick Dorey is head of the group and Ms Amanda Stagg, as HEP group secretary, is the first point of contact.
Research Activities
Ph.D. Applications
Please refer to the DAMTP PhD Opportunities webpage.
Job Vacancies
Open post-doctoral positions will be advertised here (and elsewhere) each Autumn.