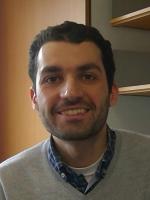 Career
2016-date: University Lecturer, DAMTP, University of Cambridge, UK
2016: PhD at MIT
Research
Convex optimisation and applications
Selected Publications
Please see my publications page
Teaching
Sparse sum-of-squares certificates on finite abelian groups.
– Proceedings of the IEEE Conference on Decision and Control
Equivariant Semidefinite Lifts and Sum-of-Squares Hierarchies
Lower bounds on nonnegative rank via nonnegative nuclear norms.
– Mathematical Programming
Positive semidefinite rank.
Secure Estimation and Control for Cyber-Physical Systems Under Adversarial Attacks.
– IEEE Trans. Autom. Control.
Exponential lower bounds on fixed-size psd rank and semidefinite extension complexity.
Secure estimation and control for cyber-physical systems under adversarial attacks
An improved self-triggered implementation for linear controllers
– IFAC Proceedings Volumes (IFAC-PapersOnline)
Security for control systems under sensor and actuator attacks
– 2012 IEEE 51st IEEE Conference on Decision and Control (CDC)
Secure state-estimation for dynamical systems under active adversaries
– 2011 49th Annual Allerton Conference on Communication, Control, and Computing (Allerton)