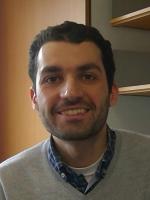 Career
2016-date: University Lecturer, DAMTP, University of Cambridge, UK
2016: PhD at MIT
Research
Convex optimisation and applications
Selected Publications
Please see my publications page
Teaching
Efficient optimization of the quantum relative entropy
– Journal of Physics A: Mathematical and Theoretical
A Lower Bound on the Positive Semidefinite Rank of Convex Bodies
– SIAM Journal on Applied Mathematics
On representing the positive semidefinite cone using the second-order cone
– Mathematical Programming
Adversarial vulnerability for any classifier.
– ADVANCES IN NEURAL INFORMATION PROCESSING SYSTEMS 31 (NIPS 2018)
Equivariant semidefinite lifts of regular polygons.
– Mathematics of Operations Research
Equivariant Semidefinite Lifts of Regular Polygons.
Lieb's concavity theorem, matrix geometric means, and semidefinite optimization
– Linear Algebra and its Applications
Sparse sums of squares on finite abelian groups and improved semidefinite lifts.
– Mathematical Programming
Rational and real positive semidefinite rank can be different.
– Operations Research Letters
Self-scaled bounds for atomic cone ranks: applications to nonnegative rank and cp-rank.